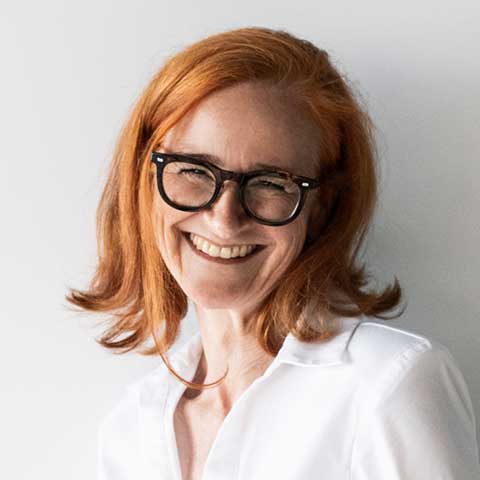 Iris
Kloth
Senior Executive Coach
Hong Kong
Get in touch
Coaching Experience
Systemic Coaching & Consultancy, (2000)
1600+ hours, ICF PCC
Appreciative Inquiry, Positive Intelligence, Wingwave/ Emotion Coaching
Professional background
Coaching Practice since 2010 in HK serving the global community
Learning Manager at Unilever
HR Consultant
Personal commitments
ICF Nomination Commitee
The Women Foundation, Mentor
Pro bono coaching for NGOs & Climate Activists
Education
Diploma in Business, English & Italian
Systemic Coach & consultancy 2 year qualififation
Harrison Assessment
Media
Iris Kloth, certified Professional ICF Coach and Systemic Coach has a strong record of enabling clients to navigate transitions onwards and upwards. She partners with her clients on the transformational journey that empowers and strengthens the person: as a leader, a human being and within their profession.
It's okay to be brave and afraid at the same time.
Professional background
Prior to becoming a full-time coach Iris supported companies as an HR consultant and the European team in Learning & Development for Unilever. Iris is a systemic coach for over 20 years and an ICF-certified (PCC) executive coach with 1600+ coaching hours. She coaches the person (not the problem) and is partnering with her clients to realign and transform into new chapters on a personal, professional, and organizational level. Alongside her coaching capacity on a one-on-one basis, Iris engages in developing coaching capabilities and facilitates group coaching sessions in leadership development programmes.
Coaching expertise
After her own transition into Asia, Hong Kong, Iris decided to grow her passion to support individuals and teams on their specific journey and change process. Her own motto « Doing things light & easy » swings into coaching and inspires clients to brace themselves with courage and trust. Iris enjoys elevating her clients life onto the next level and being the catalist and buddy that makes this journey fun, powerful and invigorating.
What we say about Iris Kloth at Turningpoint
Iris is passionate about making a difference in people's life: she does it wholeheartedly, drawing on her corporate experience with head & heart. She is colourful, warm & professional. Yoga, crocheting and general being outdoors keeps her balanced, healthy and happy.