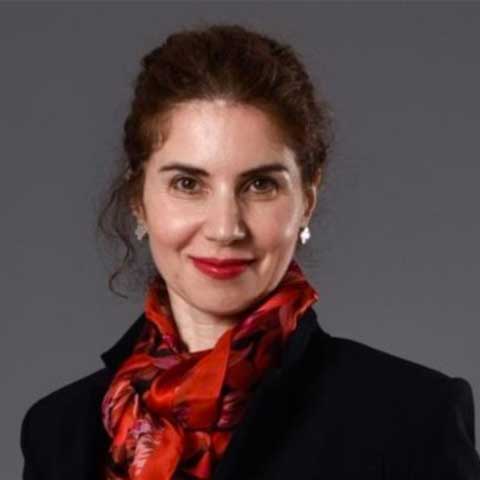 Irina Nakicen
Executive Coach
London, UK / Moscou, Russia
Get in touch
We cannot do great things on this Earth, only small things with great love

Irina has a real passion for coaching and interacting with professionals from diverse cultural backgrounds. Her style is interactive, playful and conversational as she believes that coaching is a co-creative experience between two partners, who think about how to solve dilemmas and achieve predefined goals.
Having lived and worked in 4 countries, her personal experience has allowed her to acquire many specific components of these foreign cultures. Her approach to coaching has thus been enriched with a multicultural aspect, just like her personal life.
Her MBA degree was a milestone in her career, changing her path considerably from a CFO to the Training and Development sector. In 2004, she started working with senior and middle managers as a business trainer, developing their managerial skills. Finally, in 2017, she became a business coach and soon became a Professional Certified Coach with the International Coach Federation (PCC – ICF).
Irina is specialized in coaching senior leaders and decision makers, as well as high–potential talents from multinational Fortune 500 companies. Her approach consists of helping them to face challenges and increase their productivity in the workplace, thus regulating their well-being and work-life balance.
Implementing methodologies from her MBTI and DISC consultancy certifications, she helps leaders build on their strengths and values, in order to continuously improve on their leadership, empower their teams and accelerate their results.