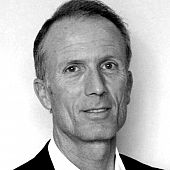 Hugues Gioux
Senior Executive Coach
Paris, France
Get in touch
Hugues divides his coaching activities between the world of sports and business; he is particularly interested in the synergies between sports coaching and management. He is a PGA certified coach (Professional Golf Association) and specializes in the fields of mental preparation and new learning approaches.
After retiring from 12 years of being a professional golf player, Hugues turned to teaching golf and, utilizing different pedagogical tools, he developed his own unique teaching method that have proven to be exceptionally efficient. He also gained management experienced as Director of EstérelGolf club in Saint-Raphaël.
Hugues has been trained in numerous motor skill development tools to help the coachee  to reach their potential by using their individual preferences. He has a diploma in Management and as a Golf Instructor. He is also a certified business coach of DESU Coaching from the University of Aix-en-Provence and certified in the Action-Types tools and CCTI (MBTI).