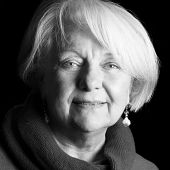 Franca Bisi
Senior Executive Coach
Milan, Italy
Get in touch
Since 2005, Franca supports managers and boards in exploring and exploiting their full potential, both individually and collectively, in the framework of an evolving/systemic approach to organizations.
Franca's background includes more than 20 years of managerial responsibilities in banking, prior to becoming a head hunter. As a head hunter she developed a specific expertise in executive and managerial searches on behalf of Italian companies and international groups headquartered in Europe, covering both industrial and services industries.
Franca received her degree in Economics, including specific courses in accounting, strategy and human resources management. She completed her coaching education through Corporate Coach U and Asterys (Giovanna d'Alessio).
Certified ICF (International Coach Federation – ACC), she is trained in self- assessment and 360° feedback tools aiming to explore managerial potential such as Saville Consulting Wave, Emotional Intelligence (JCA tools), as well as tools devoted to understanding communication style and team relationships.
Franca volunteers for a project inspired by Values Model by Richard Barrett aiming to spread the culture of awareness and personal responsibility, involving teachers and high school students.