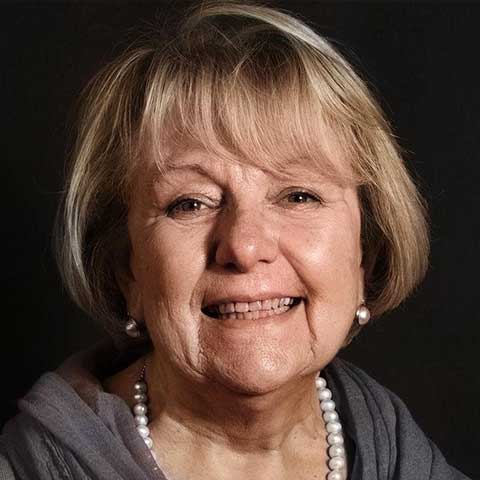 Franca
Bisi
Senior Executive Coach
Milano, Italy
Contatto
Esperienza di coaching
Coach certified by CoachU Italia (2005)
Organizational culture transformation
Leaderhip development
Percorso di carriera
Planning & Organization management – Local Bank
Executive Search – Mercuri Urval and Promelec International
Impegni personali
Voc-Azione: Social engagement based on inspiring values
Titoli accademici
Università degli Studi di Parma – Degree in Economics
Franca is a visionary, whose eyes see beyond the immediate on to the big picture.  She uses her natural sense of humor to coach individuals, teams and groups.
We meet a lot of great opportunities, perfectly disguised as unsolvable problems.


Professional background
With twenty years of professional experience in a financial organization, Franca has acquired strong skills in transforming the culture of complex organizations.
Her mission as an executive headhunter enables her to keep abreast of the needs and trends of organizations, entrepreneurs and managers.
Before joining Turningpoint, Franca co-founded a coaching firm. She also works with the SDA Bocconi School of Management in Milan.
Coaching expertise
Franca is curious and passionate about the impact of relational dynamics on business and collective well-being. She believes that every individual possesses hidden assets.
In the course of her development as a coach, Franca has specialized in understanding the deep motivations and needs of individuals and social communities. This makes her sensitive to the fulfillment of each person and organization she works with.
What we say about Franca Bisi at Turningpoint
Franca exudes warmth and inclusivity, creating an immediate sense of comfort for those around her. Her keen perception of her surroundings and diverse experience gives her the necessary distance to understand complex customer issues.