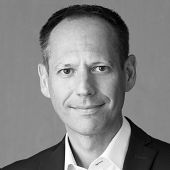 Emmanuel Saincaize
Senior Executive Coach
Budapest, Hungary
Get in touch
Emmanuel is an ICF (International Coaching Federation) certified coach, and collective intelligence and leadership development programs facilitator. As a senior executive coach, he accompanies senior leaders and leadership teams throughout a positive transformation journey, focusing on meaningful and sustainable goals.
Prior to becoming a coach in 2012, he spent 10 years at the Lesaffre group (biotechnology) in Hungary, Ukraine, and Russia, in various leadership roles and areas: controlling & IT, project management and general management, notably as GM for a production company in Ukraine in a post-acquisition context. He then joined the Energy division of the GDF Suez group, as Secretary General for the Executive and Supervisory Boards, guiding the Hungarian affiliates through their governance transformation over a period of 3 years.
French native, Emmanuel made his corporate career fully abroad and in complex, multicultural environments, usually acting as a bridge between cultures, teams, and organisations.
Since 2012, he has fully embraced his professional coaching vocation. He is now credentialed as Master Certified Coach (MCC) by the International Coaching Federation (ICF) with 3,500+ hours of experience primarily in senior leadership engagements with individuals, groups, and teams.
He is trained in Transactional Analysis, Appreciative Inquiry and Gestalt approaches, as well as in Systemic Team Coaching, Transformative Team Coaching, Co-development, and includes Nonviolent Communication and other strength-based approaches in his practice. He is a certified Process Communication Model® (PCM) coach and trainer, a practitioner of various psychometric tools such as TMI, Talents, Insights Discovery, DiSC, and familiar with various 360 degrees feedback assessment tools.
His clients appreciate him for the balance between a challenging, provocative, and supportive approach he offers them, and how he fosters their self-awareness and encourages them to come to terms with their authentic presence.
Emmanuel coaches and facilitates programs in French, English and Hungarian languages.