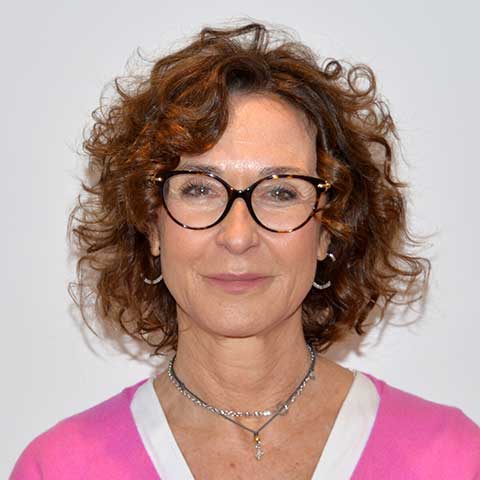 Elisabetta
Casucci
Senior Executive Coach
Rome, Italy
🇫🇷

French

🇬🇧

English

🇮🇹

Italian
Get in touch
Coaching Experience
Certified PCC coach by ICF (2009)
Appreciative Inquiry, Emotional Intelligence
Specialized incareer development and organizational change management challenges
Professional background
Public Relations Manager, pharmaceutical firm
Change manager in a consulting firm
Member of the International Coach Federation Steering Committee
Agricultural entrepreneur
Personal commitments
Engaged in ICF voluntary activities aimed at promoting a Coaching culture in Italy
Education
Degree in Modern Languages and Literatures, IULM University, Milan, Italy
Master In Corporate Coaching Supervision and Mentoring, Coach U
Passionate about inspiring people to be the best they can possibly be, to turn their visions into reality and to have the courage to achieve this.
The future belongs to those who believe in the beauty of their dreams

Professional background
Elisabetta has a 15 years corporate experience in large sized organisations under her belt, in a variety of business areas, mainly in the fields of communication, organisation development and human resources management.
In particular her ten years at Accenture gave her the opportunity  to help shape the development of both organizations and individuals within a multinational context, and to be involved with significant organisational and cultural change programmes.
Coaching expertise
Today, Elisabetta is an Executive Coach whose experience includes working with managers and teams at all levels, helping individuals look for a new direction or for new possibilities.
As a certified coach, she is specialized in are Emotional Intelligence, specifically when applied to leadership development, and Appreciative Inquiry as a strength-based approach to individual and organizational transformation.
Elisabetta enjoys guiding clients in their career and leadership development, through professional role changes, performance improvement, team effectiveness enhancement and cultural changes.
Since 2018, she has been coaching managers attending the  "Executive MBA" programs of the Bocconi University School of Management. She actively participates in projects for the diffusion of the Coaching culture in Italy and she was a member of the Steering Committee  of ICF Italian Chapter.
What we say about Elisabetta Casucci at Turningpoint
Elisabetta keen sense of observation and understanding of people allows her to help create and maintain harmony in complex environments, in order to unleash creativity and collaboration and generate energy and well-being.