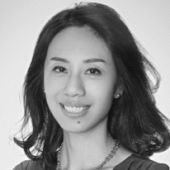 Connie Fu
Senior Executive Coach
Beijing, China
Get in touch
Before becoming a professional coach, Connie had over 15 years working experience at multinational corporations overseas and in China where she used her skills in coaching to significantly improve productivity and turnover. Now, as a highly skilled, energetic coach and leadership developer, Connie provides executive and team coaching for global organizations.
Blending her past managerial experiences in Sales & Marketing, Communications, Human Resources and General Management with coaching and her practices in mindfulness, she focuses on developing and transforming leaders at all levels, ensuring synergy and change. Her experience as an executive coach spans a wide range of industries, including consulting, automotive, luxury, pharmaceuticals, banking & financial services, F&B, public relations, retail, and consumer goods.
Connie is passionate about mindfulness and applies these tools and methodologies in her coaching practice to guide leaders to gain a deeper level of self-awareness and consciousness in their actions to better identify, manage, and increase their impact within organizations.
Connie is a Professional Certified Coach (PCC) with the International Coach Federation (ICF) as well as a Certified Professional Co-Active Coach (CPCC) and Certified Stakeholder Centered Executive Coach. She is also a certified teacher in Mindfulness with the University of California at Berkeley's Greater Good Science Centre and a certified workplace mindfulness facilitator with Mindful Leader. When facilitating, she works with various assessment tools such as Hogan, MBTI, The Leadership Cycle, and ORSC.