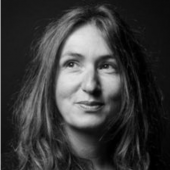 Coco Brac de La Perrière
Senior Executive Coach
Paris, France
Get in touch
Coco accompanies leaders and social entrepreneurs and she is passionate about positive economy. She has enjoyed numerous coaching missions in Burma, and these enriching experiences have given her the depth to perfect her meditation practice.
She is certified in MBSR, mindfulness and leadership, emotion and conflict management (ConflictDynamicsProfile) and has been developing an expertise in mindfulness at work since 2012. She believes stress reduction increases efficiency and serenity in the workplace.
She is a published author of three books on mindfulness: «the power of Mindfulness@work» published by Fayard in 2015, «Everything is important, but nothing serious » published by Mazarine in 2017 and « Dare to disconnect » in September 2019 at Dunod edition. She is recognized for her ability to mobilize players from different sectors, and accompanies leaders in search of connection, meaning and depth who understand that know-how is as important as being, in order to become a conscious leader.
She is convinced that in the digital age, the full consciousness brings serenity, efficiency for managers and their teams and that of instantaneity on the one hand, enabled by new technologies that give the individual the feeling of being able to abolish time, and thereby to master it; that of urgency on the other hand, which constitutes a new form of coercion and even violence.the digital revolution brings an anthropological revolution. With this conviction in mind, she had developed a Digital DETOX meditation program for the app PETIT BAMBOU and the Digitaldetoxinstitute.com, to give solutions for digital wellbeing.