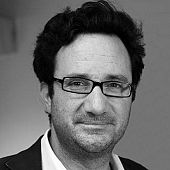 Christian de Boisredon
Founder of Sparknews, expert in entrepreneurship and innovation
Paris, France / London, UK
Get in touch
Author, entrepreneur, and humanist, Christian is an engineer by trade and a former Strategy and Change Management consultant. He has dedicated his professional life to discovering and sharing concrete and positive initiatives that give a flicker of hope to an anxious world. Christian helps others to regain trust in their abilities to resolve current challenges.
His best-seller, L'Espérance autour du Monde, was published following a year-long trip around the world during which he met and spent time with dozens of social entrepreneurs. Christian is the co-founder of Reporters d'Espoirs and worked for several years with Muhammad Yunus, pioneer of micro-credit.
In 2012 he founded Sparknews, a social business that gives visibility to positive and innovative projects.