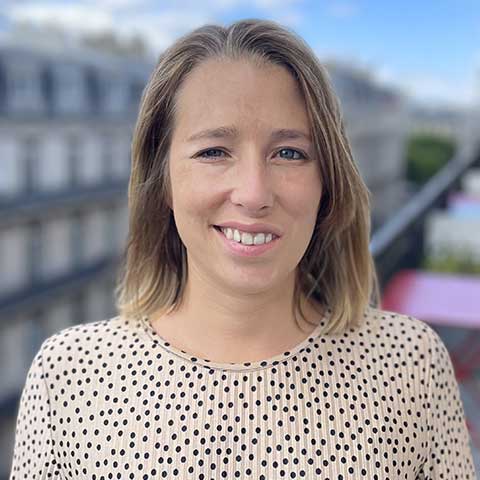 Charlotte Leprince
Communication Manager
Paris, France
Get in touch
Communication is about understanding the listener
After obtaining a scientific baccalaureate, Charlotte completed a degree in communication, working as an apprentice throughout her 5 years of studies. 
As a part of the work-study scheme, she joined Agora Finance Services for two years, an SME that offers financing for professional equipment. She was in charge of the strategy and the brand identity as well as the internal communication. 
After this first experience, she joined the Credit Agricole Group, as a part of the internal communication team within the Compliance department. Her main mission was to develop the Compliance culture within the Group. 
3 years later, she became communications manager for the Securistes de France, a network of security installation experts. During her 4 years there, she organized events and created all the external communication materiel, including an annual magazine, a youtube channel, and a logo redesign. 
Today Charlotte is part of CREALAB, Turningpoint's communication capsule, where she co-constructs the communication strategy, develops different communication materials and creates commercial proposals.