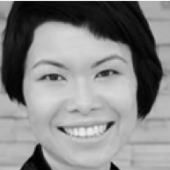 Cassandra is an executive coach with 20 years of experiences in leadership roles in the banking and FMCG industries. She designs, trains and facilitates customized training programs. She is also a keynote speaker on business and leadership.
She specializes in performance, leadership and transformation coaching. Backed by her wide ranging business skills and experiences, coupled with her multi-cultures exposure, Cassandra is able to create trust with her clients with ease. She works with international clients in the Asia Pacific region.
Cassandra loves people and is curious about them. She believes that human has unlimited potential, and upon the right unleashing, human shines beyond their own imagination in creating phenomenal personal and professional results.
Cassandra is an Associate Certified Coach with International Coaching Federation (ICF), Newfield Certified Coach (NCC™) and Certified Global Provider for Tension Release Exercise (TRE®). She is also trained in team coaching and emotional intelligence, thus amalgamating the holistic approach of body, emotion, mind and language in working with her clients.