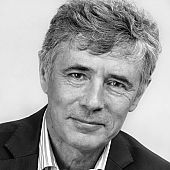 Bruno Meurisse
Senior Executive Coach
Paris, France
Get in touch
Bruno works with executives, high potentials and entrepreneurs. He also coaches Management and Executive Committees with regards to their transformation challenges and internal dynamics and cohesion.
Over the course of his career, he held positions of responsibility in large Groups in several European countries and is familiar with complex, multi-cultural environments. During his 14 years at Henkel in France and Germany, Bruno moved from Product Head to Director General of Detergents and Cleaners for Henkel France. He then spent 15 years at Dannon, first as Director General of Dannon Italy (Dairy), then Executive VP Europe of the Water Division and finally Medical Nutrition. While at Dannon he helped develop internal training programs for Executives and supported the professional on-boarding of other Director Generals.
Bruno is also involved with Réseau Entreprendre, 60.000 Rebonds and the Ashoka network where he works with laureates, social entrepreneurs and leads co-development workshops.
He holds a degree from Sciences-Po Paris, is a Master Business Coach (International Mozaik), and an ICF-certified coach. He is certified in Talents (Institut Aristote) and has ROC training from Trajectives.