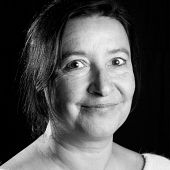 Benedicte Franchot
Senior Executive Coach
Milan, Italy
Get in touch
Benedicte is an executive coach, senior consultant and cross-cultural facilitator with an international experience and corporate background built over 20 years of living and working in different countries in Europe and Asia.
She uses her coaching and consulting expertise to support and enable leaders and their organization in managing change efficiently and successfully adapting to challenging strategic mutations. She designs and leads programs to implement organizational changes and select, build, develop and coach the people and teams in charge of them.
After 5 formative years as HR consultant for HAY Group, she has held various HR specialist positions in large French companies, such as SODIAAL (dairy products) and SAINT GOBAIN Japan, where she led a 3-year project based in Tokyo.
She is trained and certified in executive coaching with CTI (the Coach Training Institute in California) as well as on innovative assessment tools (Lumina, a innovative variation of Big 5 / MBTI) and Behavioral Competencies approaches (developed by HAY-McBer in the 90's, led by A. Goleman and R. Boyatzis). Benedicte's educational background is a Master in Engineering (INSA Lyon) followed by a Master in Strategic Management at HEC Paris.