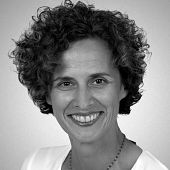 Since her expatriation in 2015 in Singapore, Aude is a Career and Leadership Development Coach: she coaches managers and leaders in their leadership development and in their career transition. Aude also intervenes at team level to develop high performing teams in cross-cultural environment and accompany change.
Strongly interested in human capital and organization development, she decided to combine her diverse professional experience with her empathy into a role of Executive Coach.
Before being coach, Aude spent 10 years at Nestle as a manager in operations and supply chain in developing individuals and transforming teams and organizations. This experience gave her a strong understanding of the corporate culture and organizational dynamics.
Aude holds an Executive Master Degree from INSEAD – Consulting and coaching for change – and is an ICF certified coach who is also accredited for MBTI and 360 feedback. Her education diploma is an engineer degree from SupAgro Montpellier (France).