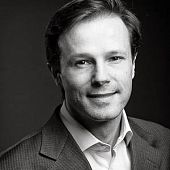 Arnaud Bornens
Systemic Approach specialist
Paris, France
Get in touch
Arnaud has supported the leadership development of executives and managers for more than 15 years.
As a lawyer (Paris Bar) and then HR Representative in the industrial sector, he lead numerous restructurings that allowed him to develop his capacities in mediation and negotiation. Thanks to his experience in interpersonal contexts, Arnaud now specializes in individual and team coaching to help managers and their teams discover their roles and develop their skills and methods.
Arnaud also teaches a Master's-level class in change management at the Sorbonne. With the Academy of Coaching, he contributes to the instruction of a coach's position as well as the use of tools and processes that favor change. He collaborated on the book "Coacher pour la première fois" (Eyrolles Editions d'Organisation), a practical and indispensable guide for those who want to get into coaching.
He is MBTI 1 & 2 certified and was trained in transactional analysis by François Delivré, and the systemic approach by Jacques-Antoine Malarewicz who is also his supervisor.