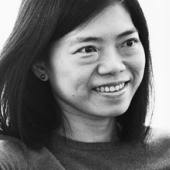 Angela supports executives through change and transitions, as well as in cross-cultural challenges.
Angela has over twenty years of experience in human resources management spanning across a wide range of industries and cultures. She has a track record of working closely with business leaders providing advice on people and organisational priorities. Her last corporate role was Regional Human Resources Director of AXA Asia, where she was responsible for the talent management function and acting as the HR business partner for a number of Asia business units. Since 2014, she has started to practise as an independent executive coach and organisation consultant.
Angela draws on the relational approach to support executives to work with organisation dynamics. She supports them to come into contact with their own style and contribution to their professional relationships. She is passionate in supporting individual executives and teams to understand their impact on organisational culture and effectiveness. She is honest, patient and softly challenging in her approach.
She is also a Pilates enthusiast and has undertaken professional training. Where appropriate she would offer support to raise awareness through body movement in addition to the coaching conversations.