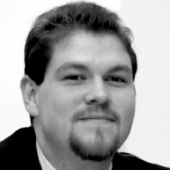 Andrei Popescu
Senior Executive Coach
Bucarest, Romania
Get in touch
Andrei is an executive coach based in Romania, designing and delivering customized solutions to local and global clients, as well as training other coaches.
Andrei has over 15 years experience in the Training and Development field. He has designed and delivered development programs for large multinationals in various industries (luxury, banking, IT, manufacturing, pharmaceuticals, automotive…). His international experience includes delivering events in Hong Kong, Malaysia, United States, Germany, Austria, Greece, Algeria, Morocco and Egypt.
Before becoming a coach, Andrei worked in the media sector managing a departmental team for one of the largest daily publications in the country, pioneering a unique concept on the market at the time.
Andrei is also a leader in Toastmasters, the largest Public Speaking and Leadership Development organization in the World, currently serving from the role of District Director, overseeing a network of 300 local chapters in 18 countries.
Andrei holds a B.A in International Business Management and an M.A in Financial Management from the Bucharest Academy of Economic Studies (2003).