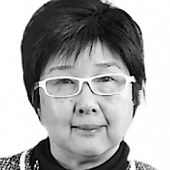 Alison Tan-Mulligan
Senior Executive Coach
Shanghai, China
Get in touch
Alison specializes in Self-Awareness Leadership Development "bringing your whole self presence to work"; Cross Cultural teamwork; supporting Chinese executives in their career development in MNCs and supporting expatriates' working understanding of corporate China. Alison's passion also includes supporting them in Difficult Communications, Conflict Management & helping executives to maintain a healthy Work-Life Balance. Alison's coaching style is based on developing greater self-awareness. This leads to self-correcting leadership qualities, accountable actions leading to performance results, integrated with integrity & connectedness. Alison's coaching has been described as "great presence, accountable results, positive & supportive" .
She has 20 years of China corporate experience; Co-Founder & General Manager of WorldLink Medical Centers (now Parkway Health), first US-Shanghai(Government) Healthcare Joint-Venture, China Commercial Director Bristol Meyers Squibb & Head of Health Economics & New Feasibility Clinical Trials, GlaxoSmithKline.
Prior to China, she worked in Singapore & New York as a Management Consultant for Ernst & Young. She has a double degree major in Medicine & Business from Ireland & London, United Kingdom.
Alison's coaching credentials include >2000 hours of Development & Performance Coaching for Mid-Senior MNC Executives, EMBA Executive Coach for China Europe International Business School (CEIBS), Shanghai, Selected & trained in Personal Excellence Programme (PEP), Appropriate Response (2012 Harvard Business Review/ McKinsey Management Innovation Challenge Award, 2010 International Coaching Federation Prestigious Prism Award).
Alison is a certified Integral Coach, New Ventures West and a member of the International Coaching Federation. She speaks English, Chinese Mandarin & Bahasa.