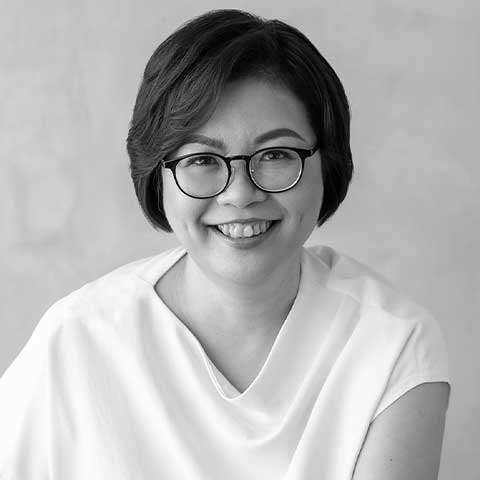 Life is no brief candle to me. It is a sort of splendid torch which I have got a hold of for the moment, and I want to make it burn as brightly as possible before handing it on to future generations.
Wendy spent the last 15 years as a transformational coach and facilitator, specializing in leadership development. Wendy is committed to evoking transformation through connecting her clients with their authentic self through clarification of purpose and values, finding their voice and most unique way to impact people, communities, organizations, and the world.​
2013 – Present: Shifting my focus from individual transformation to include team and organizational leadership, have since worked with 2500 leaders ranging from the middle management to senior management in the public, social and private sector. Wendy is an experienced coach who has worked with individuals, teams, and organizations to create engaging behaviors, systems, and structures that create a positive, flourishing, and resonant workplace. Wendy is also an effective and adept facilitator. She has developed, curated, and led milestone leadership programmes. Wendy also provide coach training for new coaches and mentor coaching for coaching pursuing credentials. ​
2007 – 2013: Landmark Worldwide – Led and coached personal transformational seminars in small and large groups (>100 pax) to over 1000 participants. ​
Shaw's quote is a source of inspiration for Wendy's work – to leave the world a better place for the next generation. Wendy's first encounter with coaching was when she was a manager struggling to facilitate change in her own team. Having experienced her own transformation and finding her own voice grounded in her essence, she became intrigued in the world of human development and personal transformation. Coaching has enlivened and enriched her life. There is nothing more important more to me than giving people access to their best life through coaching. Using a fully holistic approach, she works with the individual as a whole (i.e., mental, emotional, physical, and spiritual) and the ecosystem they live and work in. ​
Wendy is adept to working with diverse clients of different age group (30s – 60s), sized companies, sectors that includes education, early childhood, healthcare, IT, finance, asset management, defense and security, aviation, and engineering field, oil and gas, transportation, human resources etc.​
She continues to hone her skills through programmes in breakthrough coaching, systems coaching, embodiment, positive psychology and mindfulness.​
Her love for human beings makes her work and life a space of joyful existence. Those who are near her will feel the warm glow of her zest for life, not to mention her radiant smile that exudes peace, joy and harmony. Her gifts are her strong compassion for individuals and seeing the strengths that each individual brings to the group.​