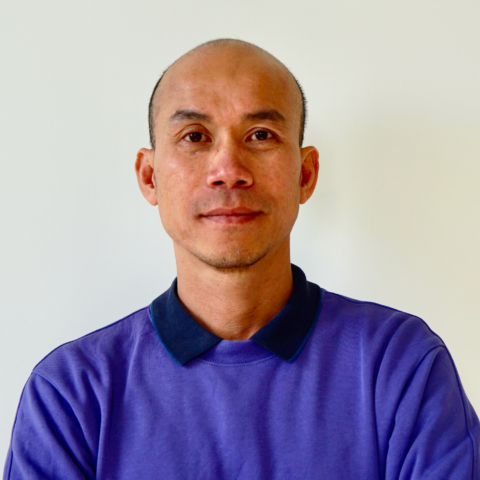 Tan
Nguyen
Senior Executive Coach
Melbourne, Australie / Ho Chi Minh, Vietnam
Prendre contact
Expérience coach
ICF ACC PCC (2020)
Executive coach focus on leadership, transformation
Parcours professionnel
Significant experience in country CEO within a global organisation (Ipsos)
Start up and M&A experience
Corporate culture transformation experience
Autres engagements
Has been running his social project where he donates income from coaching to children education in rural Vietnam
Diplômes académiques
Master of Fintech (UNSW)
Fulbright scholarship, Kennedy School of government, Harvard University
He always starts a day with a smile and have a unique, fresh and moving-forward perspective on life and believes the most important thing is to move forward.
A journey of a thousand miles must begin with a simple step 
Parcours professionnel
Tan believes everyone has the ability to maximise their potential whilst also being able to pursue a happy life.  And if one just focus on taking a small step towards the right direction everyday, one will travel far.
In more than 25 years career, Tan has experienced all the challenges, stumbles, and ultimately successes in both the corporate & entrepreneurial world; from working his way up the ladder in global corporate (Nielsen & Coca-Cola) to forming his startup, build, scale and then sell it on to a multinational corporation (Ipsos).  Tan ability to quickly identify core issue that facing people and organization, provoke organizational status-quo, uncover people courage to face challenges has help him build and manage one of the most successful business and developed wonder full organization
Expertise coach
Coaching came to Tan when he was most successful in business but lost and confused about his purpose in life.   This is perhaps the most significant experience that motivates Tan to wander into coaching searching for a more meaningful purpose.  Tan began coaching some individuals and generate donation to pay for some children education he does not even know and this was where he realize making small meaningful contribution to someone's life is the most rewarding experience in life
Ce que l'on dit de Tan Nguyen chez Turningpoint
Tan believes the most important step is the small step forward we commit to take today and the most important thing is the thing we are doing at this moment and these have been his guiding principles.