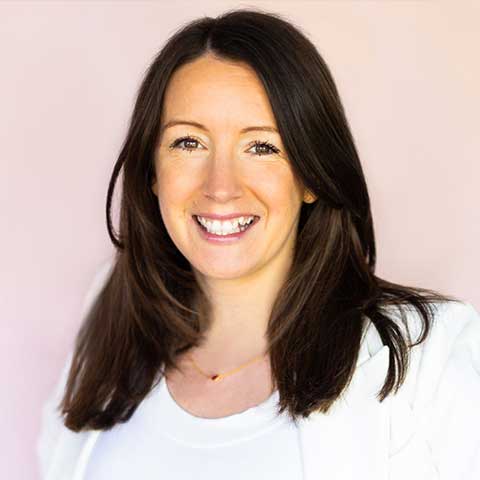 Cornelia
Lucey
Senior Executive Coach
Londres, Royaume-Uni
Prendre contact
Expérience coach
Chartered Coaching Psychologist by the British Psychological Society (BPS) (2022)
Senior Practitioner by the European Mentoring and Coaching Council (EMCC – 2019)
Parcours professionnel
Director, Cornelia Lucey Positive Leadership (2017 – present)
Director, LiveWise (2019 – 2021)
Director, The People Project (2017 – 2019)
Autres engagements
Fellow for the Royal Society of arts manufactures and commerce
Psychology Advisor to Charity, Big Education
Diplômes académiques
University of East London, MSc in Applied Positive Psychology and Coaching Psychology
University College London, MA in Leadership
Cornelia is a highly experienced Leadership Psychologist with over 15 years of coaching senior executives across a range of commercial, corporate, charity and public sector organisations in the UK and Internationally. Her specialisms are in wellbeing, resilience and Positive Leadership and she has published research in all of these fields.
Everything can be taken from a man but one thing: the last of the human freedoms—to choose one's attitude in any given set of circumstances, to choose one's own way.

Parcours professionnel
Cornelia began her career working as a current affairs newspaper journalist before joining the classroom to work in challenging schools in London on the graduate Teach First Leadership Development Programme. Fascinated by leadership and behaviour seen in the political and education arena, she then embarked on a career working as a management consultant specialising in leadership development, both in the UK and the Middle East. Seizing the opportunity to combine her interests in psychology and leadership development, she then trained as a Psychologist. As a Chartered Leadership Psychologist, she has established three boutique leadership development organisations.
Expertise coach
Cornelia's research-informed coaching approach draws on a particular expertise and interest in developing positive leadership behaviours, including connection and compassion, values-based action, resilience, adaptability, strengths and emotional flexibility. She uses a range of coaching and psychological methodologies to best support leaders, their teams, and organisations with any given challenge. As a former senior executive and now business owner herself, Cornelia has first-hand experience of the challenges leaders at senior level face, and uses both this experience and deep psychological knowledge of the human experience to inform her coaching philosophy.
Ce que l'on dit de Cornelia Lucey chez Turningpoint
Cornelia is extremely passionate and great to work with. She is focussed on positive outcomes AND ensuring you get the practical analysis to help you understand and choose HOW to improve your leadership practice moving forward. She presents with absolute clarity and manages both face-to-face and online delivery expertly.