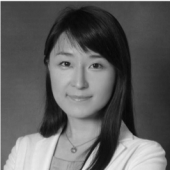 Tomomi Kumai
Senior Executive Coach
Washington DC, USA
Get in touch
With experience working in an international setting for over 15 years, Tomomi developed a passion for working with people from a range of different backgrounds. Her mission is to provide time, space, and opportunities to people to connect with, learn from, and empower each other and create positive synergies.
As a coach and facilitator, Tomomi main drive is to help leaders reach their full potential. She deliver one-on-one coaching, group coaching, and group facilitation bringing the best of this approaches to support her clients' needs.
Leveraging the skills she gained working in the intercultural services and education field, Tomomi now puts her time into developing senior executives in her coaching practice. Her areas of expertise include Intercultural Management, communication and Organizational Behaviors (East-West comparisons and Intra-Asia comparisons).
Tomomi has facilitated coaching and leadership development programs for clients from a range of industries, including luxury goods, aerospace, energy and natural resources, airlines, financial and insurance services, and pharmaceuticals.
Tomomi is trained, accredited and certified in a wide range of approaches. She is a Certified Transformative Coach, She is also certified from the Intercultural Communication Institute. She is using psychometric tools such as StrengthsFinder and Team Management Profile. She is also a member of the International Coaching Federation.