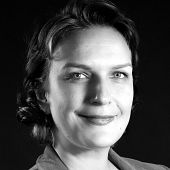 Sonia Styger
Senior Executive Coach
Geneva, Switzerland
Get in touch
Sonia has a decade of rich consulting experience in organizational and change management (KPMG Consulting and BearingPoint) and has developed an expertise in public and semi-public companies (La Poste, SNCF, CNAM, Administrations ( or the French State reform).
She further enriched her knowledge and skills by accompanying transformations and developing customized training programs for CAC 40 companies, and in partnership with various European Business Schools (Imperial College of London, ESSEC, ESCP- Europe).
Sonia has also been teaching for the past 5 years at the International Master of Human Resources in Panthéon-Assas, CIFFOP where she shares various elements of reflection with the new generation of HR leaders. She is also a member of the Master's Recruitment Committee.
Sonia has an MBA from HEC Paris and UCLA Anderson School of Management, a DESS in Tax Law and a Corporate Law degree both from the University of Strasbourg. She is a certified coach by the International Coach Federation (ICF) and has trained as a coach with International Mozaik Paris and Wakan in Geneva. Sonia has further built her toolkit by training in the Non-Violent Communication process with Thomas d'Ansembourg in Belgium, in Positive Psychology, and is supervised according to the practice of Gestalt. More personally, Sonia is of Swiss-German origin and her husband is South American.