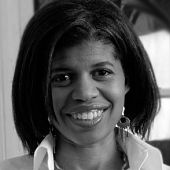 Shirley McAlpine
Senior Executive Coach
Chicago, USA
Get in touch
A specialist in leadership, individual performance, and equality, diversity/inclusion, Shirley has worked with organizations/individuals from the commercial sector, central/local government and Non Profits in the UK, Europe, Africa and the US.
She has successfully been Lead Faculty on more than 150 Leadership programs on 4 continents for a global oil company for over five years. She led transformational programs, for 6 years which focused on participants creating and living a life they loved and living it powerfully. Earlier in her career she was one of a small team of consultants who delivered Diversity Engagement Sessions to the top 1000 leaders in Shell. She also lead an award winning large scale organizational change program through diversity, called People Matter, at one of M & S leading suppliers, with a multi million pound turnover. She co-designed and co-delivered the diversity program called 'Daring to be Different' for all Partners in KPMG UK. She is an accredited Intercultural Development Inventory Assessor (IDI), trained in Portland, Oregon. Shirley is also certified in Robert Barrett's Cultural Transformation Tool and Leadership Values Assessment (CTT).
Shirley has been an Executive Coach for 15 years and is PCC accredited coach by International Coaching Federation. She has experience of coaching Senior leaders individually and collectively as teams. She has been trained in organizational constellation theory and is currently a faculty member of an ICF accredited six month coaching programme.
Shirley brings a business acumen, strategic thinking and commitment to having all her work make a difference. Originally from London, Shirley now resides in the United States.