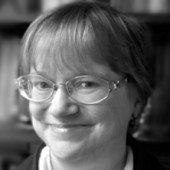 Pam has been coaching leaders and entrepreneurs for more than 10 years. She brings her extensive coaching expertise to global clients, empowering them to believe in themselves, to stay grounded in their strengths, to connect with their authentic leadership style and to communicate with openness and trust. She specializes in working with clients who are rising to the challenge of leveraging their best personal qualities in building their career, their communication skills, and their relationships in a multicultural environment.
Pam is a specialized trainer in relationship-building skills for teams, talent development for young leaders, and presence and presentation skills for people working in a global corporate environment. She has coached clients of many nationalities across a variety of industries including Consulting, Consumer Electronics, Finance, Insurance, Pharmaceutical, Publishing, and Technology. Her interest in developing individual potential and the potential of partnerships in a multicultural environment is rooted in her experience of having lived and worked in Japan as an American for nearly 40 years.
A graduate of the Coaches Training Institute and CRR Global, Pam is a Certified Professional Co-Active Coach (CPCC) and an Organization and Relationship Systems Certified Coach (ORSCC). Pam is Vice President of the International Coach Federation (ICF) Japan Chapter and holds an ICF Professional Certified Coach (PCC) credential. She is a qualified Action Learning Coach, Executive Presentation Skills trainer, a Lumina Learning Practitioner, and a licensed facilitator of Relational Presence through Speaking Circles International.