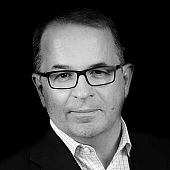 Olivier Brutus
Senior Executive Coach
Geneva, Switzerland
Get in touch
Olivier is a passionate coach with extensive international experience. He coaches executives and executive teams in complex and multicultural environments. For the last decade, he has been helping key company players to develop leadership and interpersonal skills, allowing them to overcome crises and take responsability for their actions with effectiveness. He also helps them to mobilize their teams, and facilitates collaboration in order to together meet strategic challenges.
Before becoming a coach, Olivier spent 15 years developing businesses in international environments (Europe, Asia, US, Middle East and Africa) as Director of marketing and sales, director of business development and GM of various affiliates. Olivier has had the opportunity to live all over the world and has also successfully managed projects through 3 different economical crises at a European level. He notably created bridges between departments (and companies) for Darty and Philips, adding value to the company and increasing employee commitment.
A certified coach (C&T Transformance Paris – Vincent Lenhardt), SF coach associate accredited, Olivier is trained in various tools and coaching approaches : DISC (TTI Success Insight), the Human Element, Appreciative Inquiry and the Systemic Approach (Jacques-Antoine Malarewicz).