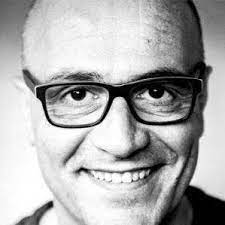 Massimo Bandinelli
Senior Executive Coach
Milan, Italy
Get in touch
Massimo has been working as an Executive Coach and Practice Leader of Career Transition Services for over a decade. He coaches top managers and leaders in a wide range of industries such as mass market retail, defense and aero-spatial, consumer goods, luxury and fashion, investment banking, asset management, and pharmaceutics.
He previously worked in Product Marketing in the telecom and tech industry before becoming a Division Director and CEO of two companies within the service industry in Italy.
Massimo has a bachelor's degree in music theory and composition from Berklee College of Music in Florence, and a law degree from the University of Florence. He is a certified professional coach (IANLP), and an expert in Neuro Linguistic Programming. He is a member of International Association of Neuro Linguistic Programming.