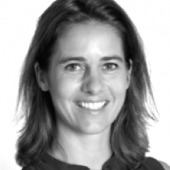 Marie-Liesse Calmejane
Senior Executive Coach
Singapore
Get in touch
After having spent 17 years in corporate life and experienced the power of effective coaching, she has decided to focus on helping people navigate in their corporate environments, in order to unleash their potential while fulfilling deeper aspirations.
More specifically, she helps clients through one-to-one coaching programs during crucial moments in their careers. She also works with Masters students and young professionals to plan their careers in line with their skills and who they are.
Her approach is holistic and highly customized. She wants to invite her clients to better know themselves in order to initiate the change they want to make and reach long-term excellence, which means that they become both self-generating and self-correcting.
She believes the coaching relationship must inspire a sense of confidence, enthusiasm, and excitement about the future in order for the journey to be successful.
Marie-Liesse started her career as a management consultant for a couple of years then she spent more than 10 years at Danone in Paris and became a manager in Communications and Marketing in Hong Kong. While she enjoyed being exposed to multi-cultural teams, complex organizations and cultural transformations, she was also trying to find a balance as a mother of 4 boys.
Marie-Liesse is certified as an Integral Coach by New Ventures West and is an ICF Associate Certified Coach. She is also accredited with Emergenetics®, Harrison Assessment®. The most recent trainings she took included Appreciative Inquiry, KeyNote speaking, and resilience for leaders. Her education diploma is a Masters degree in Economics from Sciences Po Paris (France) and in European studies from Sussex University (UK).