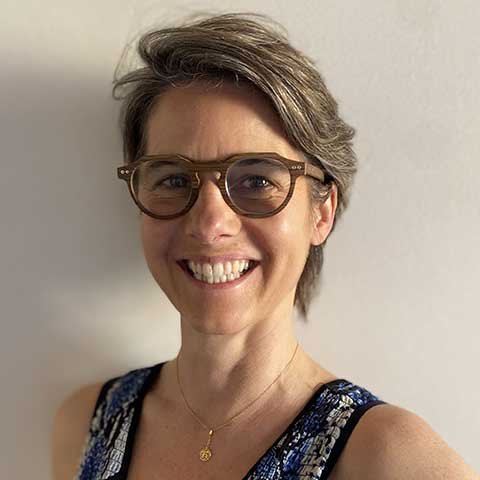 Marie-Liesse
Calmejane
Senior Executive Coach
Paris, France
Get in touch
Coaching Experience
Certified Coach (2016)
ICF PCC level (2020)
Trained in Harrison Assessment and Appreciative Inquiry
Professional background
Corporate Comms and Culture, Danone Hong-Kong
Corporate Press relations and Spokeperson, Groupe Danone, Paris
Management consultant, Mediation, Paris
Personal commitments
Keynote speaker on the topic of inclusion and disability
Education
Masters in European Studies from Sussex University (UK)
Masters in Economics and Human Resources from Sciences Po Paris (France)
Media
Marie-Liesse believes it is possible to experience more joy in the corporate world, and that building resilience is in fact the foundation for a happier life, whatever the circumstances.
You can't stop the waves, but you can learn to surf.

Professional background
She started her career in Paris as a management consultant for a couple of years, then spent more than 10 years in a multinational in Paris and Hong Kong in leadership positions in the area of Corporate Communications and Marketing. While she enjoyed being exposed to multi-cultural teams, complex organizations and cultural transformations, she was also trying to find a balance as a mother of 4 boys.
Having experienced the power of coaching in her corporate career, she decided to become an Executive Coach herself in 2015 when moving to Singapore. Since then, she has coached leaders and leadership teams from various industries across Asia, Europe and America.
Coaching expertise
As an Integral Coach, she brings a holistic approach to help her clients overcome their challenges and make changes in their lives by integrating  mind, heart and body. Metaphorically speaking, she will not try to fix issues by simply moving pieces of furniture around in each room. However, along with her clients, she will try to understand why these issues exist by looking at the bigger picture and seeing in what ways the layout of the house might need adjustments.
She believes that trust and authenticity should be the core of the coaching relationship. This relationship must inspire a sense of confidence, enthusiasm, and excitement about the future in order for the journey to be successful.
As a facilitator, her style is full of positive energy, and she can spark engagement and connection with participants so they will embrace leadership skills in ways that are actionable and sustainable.
What we say about Marie-Liesse Calmejane at Turningpoint
Marie-Liesse is approachable and knows how to listen deeply. She walks the talk by bringing joy to environments she finds herself in. Her positive energy is contagious.