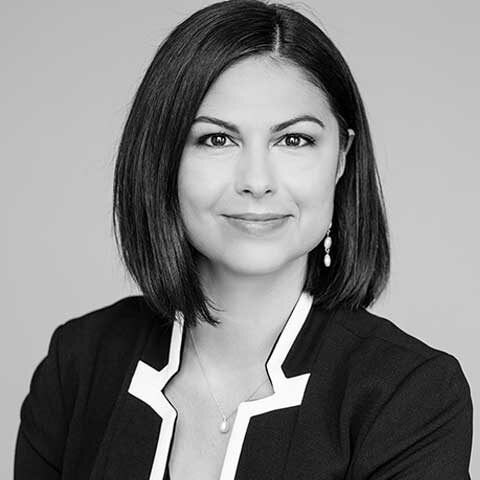 Marie-Eve Michaud
Senior Executive Coach
Angers, France
Get in touch
Becoming a leader is synonymous with becoming yourself. It is precisely that simple and also that difficult.
A bilingual Canadian executive coach, Marie-Eve has been helping companies and leaders accelerate their success in highly creative and complex environments for over 15 years. She is known for her empathy and her human and strategic approach that allows her to quickly target the levers that will generate sustainable and meaningful results for her clients. Since 2017, she has developed a client base of leaders and executives based in North America, Latin America and Europe.
Marie-Eve Michaud coaches ambitious leaders and entrepreneurs to help them identify and optimize their key leadership levers. The objective of her approach is to increase the power of influence of leaders in their ecosystem.
In Canada, Marie-Eve has also led international agency projects in the fields of digital marketing and communications in several industries. She has particularly distinguished herself for her strategic planning skills and her ability to manage multidisciplinary teams. In 2016, she decided to train as a coach with the ambition to bring more awareness to leaders. With the conviction that people in leadership positions have the power to make a positive difference in people's lives, she helps them to create corporate cultures that promote individual and collective growth.
Her approach is greatly influenced by her rich personal experience. Having lived in several countries in recent years, her ability to face the unknown and her agility leads her to quickly grasp the key issues to be transformed in a systemic way. Her remarkable openness and desire to contribute to more meaning and humanity in the world of work inspires people on her path.
I am appreciated for my courage, my great curiosity, my benevolence and my creativity. I have been described as having a calming yet dynamic presence and a gift for bringing out the best in people and getting them to excel.