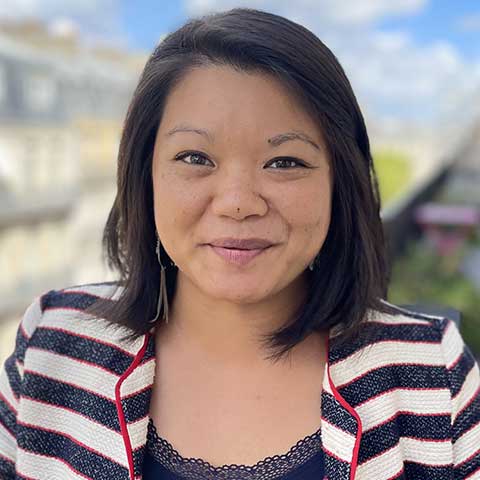 Manissa Tanhchaleun
Project Manager
Paris, France
Get in touch
Blossom where you are planted.
As a Turningpoint Project Manager, Manissa manages a portfolio of clients. She acts as an interface between clients, coaches and participants throughout the program journey.
With more than 10 years of professional experience in France and abroad, and a master's degree in International Solidarity, she has a solid experience in project management and strong human values based on commitment and transmission.
Her experience in project management has enabled her to develop her skills in managing and strengthening public/private, institutional, and international partnerships in Europe, Asia and Africa (NGOs, associations, private companies).
As a program coordinator in South-East Asia, Manissa oversaw the operational management of education aid projects and acted as the interface between the field operations and the non-profit headquarters. Through her proximity to local communities, she ensured the coherence between the services offered and the actual needs and contributed to improving the social and professional integration of young victims of violence and trauma.
Manissa also had the opportunity to organize an international forum in China on sustainable management of tropical wood in the Congo Basin during her work at ATIBT (Association Technique Internationale des Bois Tropicaux).
Having a multicultural background, she cultivates her taste for the different methods of hand weaving.