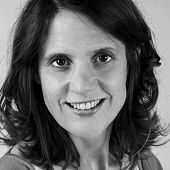 Laurence Courau
Senior Executive Coach
Paris, France / Shanghai, China
Get in touch
Laurence is an executive coach and a management consultant. Working both in Shanghai and in Paris, she has been guiding individuals and teams in cross-cultural environments for 6 years. She helps them to be more aware and consistent with their values and motivations and to increase their performance.
Laurence began her career at Société Générale in Trade Finance, where she worked for 8 years, first in the Front Office as an Export Credit Negotiator, then in the Middle Office in charge of facilitation and coordination of the finance function for the business line. She took the advantage of two long-term assignments in China (Hong Kong and Shanghai) to make a shift towards human development. At Areva NP, she took part in the major transformation program called EPIC (Empower People in Change).
A graduate of ESCP Europe Business School (Paris), she later obtained her degree in clinical psychology (Paris VII University). Trained as Executive Coach in Shanghai and certified with WABC (Worldwide Association of Business Coaches), Laurence has also completed training in the systemic approach with J.-A. Malarewicz.