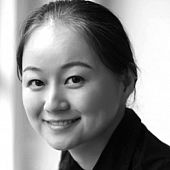 Julia Xiaoping Zhu
Senior Executive Coach
Shanghai, China
Get in touch
Julia brings over 28 years of working experience, including 15 years of business experience in Manufacturing and Retail companies. She leverages this experience in her coaching practice where she works on developing effective and high-performing organisations in which employees are engaged and developed, and where both business and people needs can be met.
With over 17 years coaching leaders, Julia has a particular focus on building personal and team leadership capabilities and improving organizational effectiveness to increase leaders' impact. She also works on helping executives transition into more complex roles, moving from local to global contexts through building influence and management skills in a multi-cultural environment.
Julia has consulted with and coached senior executives in multi-national organisations and business schools across a range of industries, including retail, consumer goods, F&B, banking & financial services, manufacturing, and software.
With her experience in the field of Organization and Executive Development, her areas of expertise include leadership development, coaching, change management, cross-cultural communication, and team effectiveness. She has a passion for unleashing the potential of individuals and teams, providing Action Learning Project coaching for clients in China and across the region.
Julia is a professional coach and certified in StrengthScope, Herrmann Brain Dominance Instrument (HBDI), Leadership Development Profile (LDF).