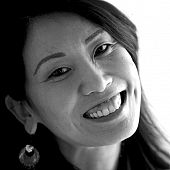 Jia Guo
Senior Executive Coach
Venice, Italy / Shanghai, China / Paris, France
Get in touch
Jia has 20 years of professional experience in China logistics market and business consulting for international companies dealing with China. This track record gives her a deep comprehension of what triggers successful cross-cultural relations between Western and Chinese cultures.
Jia has successfully coached European senior executives as part of their development in the Chinese market and she regularly delivers training and coaching seminars for managers and executives of French branches in China and South Asia, for Chinese native managers as well as Western or South Asian managers. Her mastery of both Eastern and Western cultures illustrated by her personal life and work experience, along with competencies in leadership and personal development, add a welcomed and interesting personal touch to training topics she handled.
She holds an MBA in French business school (ESC Rennes) and a master in Logistics in China. She works in Chinese, French, English and Italian. She is familiar with NLP, ProcessCom, NVC, facilitation.