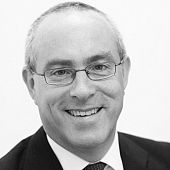 Jeremy is a certified coach. Since 2010 he has specialized in transformational change, guiding executives towards better performance and helping them to be more resourceful and resilient. He also has a strong interest in helping others to work strategically and to achieve greater personal authenticity.
Jeremy typically works with regional and country heads, senior partners, general managers and heads of functions. He also coaches high potential staff who are just below this level and are being prepared for senior positions. He has worked with senior leaders from a broad range of business sectors.
Jeremy uses an ontological approach which operates at a deep level of learning to produce major shifts in perception and behaviour through the domains of language, emotions and physiology. Jeremy grounds his work in neuroscience to provide additional rigor and validity which he finds especially helpful with people who might otherwise be uncomfortable exploring subjects like emotional regulation, emotional intelligence or stress management.He also brings rich experience from his facilitation of management and leadership workshops to over 5,000 executives across Asia and beyond. He is a Director of the Hong Kong International Coaching Community and previously a part time lecturer in Corporate Coaching at Hong Kong University SPACE.
Jeremy's own leadership experience comes from holding regional Chief Operating Officer and Chief Finance Officer positions during periods of immense change in the banking and finance sectors. He is currently based in London, however he lived in Asia from 1997-2017.