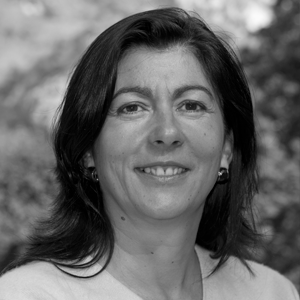 Jeanne de Verduzan
Senior Executive Coach
Pau, France
Get in touch
We have two ears and one mouth so that we can listen twice as much as we speak. 
In her coaching practice, Jeanne aims to establish healthy and balanced work relationships, allowing each individual to define how they align with the organization's mission. 
For 15 years, Jeanne has held Human Resources positions in a variety of organizations, both in terms of size and in terms of activities and cultures. As an expert, manager and member of the executive board, these diverse experiences have given her a thorough understanding of the challenges facing companies. She was able to experience the different keys that allow the development of dialogue and cohesion in organizations. Back in France after a period of expatriation, she decided in 2011 to work as an HR consultant for companies in her adopted region. Passionate about human relations, she quickly turned to the coaching profession in order to contribute to developing the best in everyone.
A four-year immersion in China was a major turning point for Jeanne: the opportunity to open up to others, to approach a different culture and to develop her capacity to adapt. She took advantage of this period to refocus on her personal values, which are now at the heart of her coaching posture: humility, efficiency and freedom. For her, coaching is above all a human encounter, a discovery that unfolds and is enriched by the art of listening. She supports her clients with sensitivity, in a relationship of trust that opens the door to their hidden resources. It is essential for her to regularly train herself in new coaching approaches and technics, but she also listens to her intuition to make each coaching session a unique experience.
Jeanne is a trustworthy, solid and particularly benevolent person. Attentive to CSR, she is engaged in her territory. Her energy and organizational skills make her a federator.