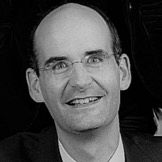 Jean-François Vié
Senior Executive Coach
Paris, France
Get in touch
As an organizational consultant and coach, Jean-François accompanies management committees in their strategic and operational reflections. He combines his operational experience as a leader, influencer in the health-social-service and coaching environments to support major transformations while involving and recognizing all stakeholders: shareholders, principals, management, employees  and clients.
After working in the field followed by corporate international experience at the AIR LIQUIDE Group, Jean-François joined the public Health service. He held roles in both business development and operational management before becoming CEO of ORKYN', the French leader in home-healthcare services. He then became administrator of the Federation of PSAD (Home Health Providers) and lead numerous negotiations with the Ministry and health authorities.
Jean-François is very passionate about businesses founded on human values as well as solidarity and sharing. Under his leadership, Orkyn 'was ranked 2nd company of Great Place to Work. Acutely aware of the transformation challenges within the Health System, he is a launch partner of the new "Mutuelle Les Solidaires", fostering an inclusive and mutualistic spirit.
Graduate from Agro Paris Tech, Jean-François obtained the HEC Business and Social Business Certificate. He has been a mentor for the World Innovation Competition. He is trained by the Academy of Coaching and in the Systemic Approach.