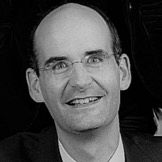 Jean-François Vié
Senior Executive Coach
Paris, France
Get in touch
OD consultant and professional coach, Jean-François combines his operational experience as a leader, influencer in social & service environments, and coaching to support major transformations while involving all stakeholders: clients, shareholders, communities, management, employees, ….
After one year as an officer in an Engineer Regiment, Jean-François joined AIR LIQUIDE Group. He held different business development and corporate international experiences before eventually joining the Healthcare division. He held roles in operational management before becoming CEO of ORKYN', the French leader in home-healthcare services. He was administrator of the Federation of PSAD (Home Healthcare Providers Union) and lead numerous negotiations with the authorities.
Jean-François is very passionate about the different business dynamics and how they are created, combining innovation and empowerment. He has been Diversity Ambassador of the AIR LIQUIDE Group, leading in-house training courses and lecturing at the Institut de l'Entreprise. He initiated and carried out several restructuring and global transformation projects throughout his career, implementing a sustainable management inspired by "liberated" or Opale organizations. Under his leadership, while transforming and growing fast, ORKYN' was ranked 2nd at the Great Place to Work challenge.
After graduating from Agro Paris Tech, Jean-François obtained the HEC Sustainability and Social Innovation Certificate. He is a Certified Professional Coach of "Académie du Coaching" and trained in Strategic Systemic approach, Appreciative Inquiry, DiSC profile. He is also certified on the Hogan, Talents and Process Communication profiles.