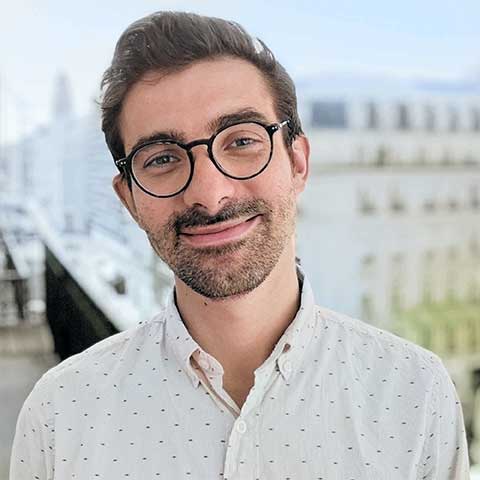 Jean-Baptiste Rousseau
Senior Project Manager
Paris, France
Get in touch
Don't give in to your fears. If you do, you won't be able to talk to your heart.
Jean-Baptiste holds a master's degree in project management from the Institut d'Administration des Entreprises de Poitiers and is also specialized in digital marketing. He has managed numerous projects in the public sector as well as in companies. In particular, he participated in the deployment of a new Agile project management method at MAIF, where he help accompany employees through the change.
Wishing to put his skills at the service of the common good, he then spent two years in Zambia as director of a technical training center. There, he worked to help underprivileged youth with the transition to professional life. Profoundly transformed by this experience, Jean-Baptiste became involved with the Roma population and street people and worked for an NGO in the recruitment and training of volunteers.
Today, Jean-Baptiste finds his values in the DNA of Turningpoint. For him, the success of a company depends above all on the quality of the relationship and on taking into account the unique character of each individual.