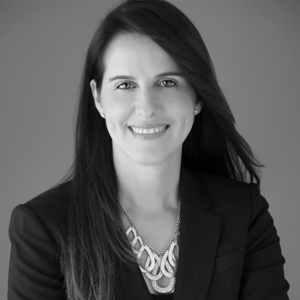 Erika Medrado
Senior Executive Coach
Houston, USA
Get in touch
Greatness is an inside game. Leadership on the outside begins within.

Erika Medrado is an accomplished Human Resources Executive, Global Leadership Coach and Consultant.
For decades, Erika was immersed in the ultra-luxury hospitality industry. She devoted 12 years of her life to multiple Human Resources management roles at Four Seasons Hotels & Resorts developing an expertise in Talent Development and Talent Acquisition.
Erika strategically sought to broaden her horizons and skillset by becoming an Executive Coach and developing leaders in some of the finest leadership institutes and universities in the USA including Rice and Vanderbilt. Erika's commitment to developing high performing leaders is strongly reflected in her 12-year affiliation with Rice University's Jones Graduate School of Business where she has held multiple roles. Erika's coaching style is dynamic, reflective, straight-forward and highly strategic. 
Erika is a highly qualified professional with over 20 years of experience in Talent Development, specializing in HR, Leadership Development, and Coaching.  Erika has made a significant impact as a Leadership Coach at Rice University and Executive Coach at Vanderbilt University, guiding aspiring leaders towards success. Her expertise extends to working with private clients, organizations, leadership institutes, and coaching platforms. Actively involved in the coaching community, Erika is an active member of the International Coach Federation and an Affiliate Member of the Institute of Coaching at McLean/Harvard Medical School. With extensive experience coaching international clients from diverse sectors, Erika's understanding of various organizational cultures and industry-specific challenges enriches her coaching practice. 
Erika's long tenure with Four Seasons Hotels & Resorts spurred her interest in learning languages, travelling the world and understanding different cultures. She's well-travelled, well-rounded, highly intuitive and able to read and connect with people from all backgrounds with ease.