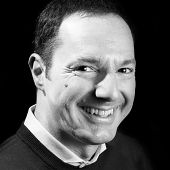 Enrico Illuminati
Senior Executive Coach
Milan, Italy
Get in touch
For the last 16 years, Enrico has developed advanced leadership coaching programs, team co-working skills, change management programs, executive coaching, team coaching and shadow coaching programs for executives and top management. He has worked for international companies across a wide range of sectors.
Enrico is the director and facilitator of the coaching course "Business & Corporate Coaching Training" and co-Author of the Book "Il Coaching per Te" (Coaching for You) published nation-wide in Italy. He is a also Voice Dialogue Facilitator.
Enrico has a Medical degree and is an expert in Emotional Intelligence having completed specific post-graduate courses at Siena University and at Cattolica University in Milan. He is a Professional Certified Coach (International Coach Federation) and is also certified in Assessment of Emotional Intelligence; "Individual Effectiveness" and "Team Effectiveness" (JCA Occupational Psychologists Ltd).
Enrico was President Elect 2013 and President 2014 of the International Coach Federation Italia and is a member and executive coach at the Coaching Academy of MIP Graduate School of Business of Politecnico of Milan.