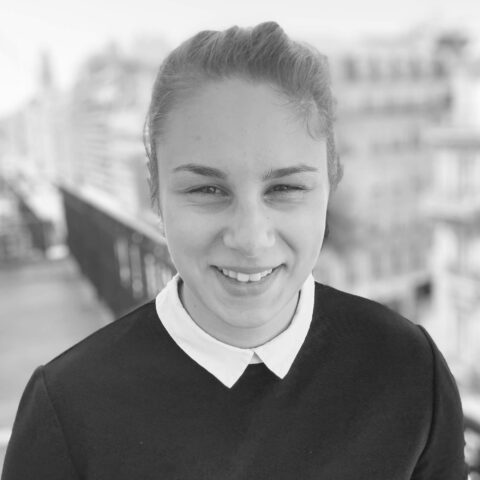 Life is like a game of dice: if the die does not fall as you like, art must improve what chance has done.
At Turningpoint, Elodie assists project managers in the preparation, organization and follow-up of coaching and leadership development programs. She is also involved in other projects, including CSR.
While working as an apprentice for a year, she is also studying at Sciences Po, completing her second year of Masters in Organization and Human Resources Management. Her interest in social sciences combined with her willingness to discover Germanic languages led her to favour a trilingual multidisciplinary course in French, German and English, culminating in a yearlong exchange program in in Bonn, Germany.
Her passion for rugby is no coincidence, as she values qualities like determination, respect, technique, positioning, and team complementarity, all key to succeed in this sport. Elodie is also a violinist since childhood, and dreams of discovering new instruments. To unwind, Elodie loves painting, drawing and reading. Originally from northern France, she loves to travel but remains very attached to her region.
"I am fascinated by the human values and importance of personal development promoted by Turningpoint . »