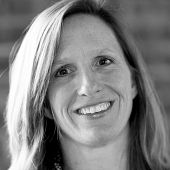 Cortney Cahill
Senior Executive Coach
New York, USA
Get in touch
Cortney is an organization development coach and consultant focused on developing leaders and their teams to drive business results through organizational alignment and strategic initiatives. Coaching and consulting to leaders since 1997, Cortney's clients rang across professional services, manufacturing, healthcare, federal government, NGO, and non‐profit organizations.
She specializes in working with new and established leaders to develop their emotional intelligence around all aspects of business performance. Working with Cortney, leaders examine the patterns that support or hinder their ability to realize their full potential. Her expertise is focused on providing leaders an opportunity to understand their impact on their immediate and market environments and thus, make more intentional decisions about how to optimize their influence on all factors affecting business results.
Cortney holds a Master In Organization Development From American University, and a B.A. in Sociology From the University Of Colorado. She has completed her Professional Coaching Certification (PCC) and will be credentialed through the International Coaching Federation (pending review). She is also faculty in the International Organization System Development Program, faculty in National Training Lab's Diversity Leadership Certificate Program, and faculty in the MBA Program at Champlain College. Additionally, she has completed training through the Gestalt International Study Center, Gestalt OSD Center, Teleos Leadership Institute, Korn Ferry International, CENTACS, and has a certification in Emotional Intelligence through Case Western Reserve University.