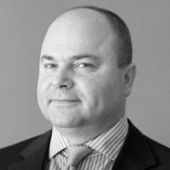 Andrzej Wiszenko
Senior Executive Coach
Warsaw, Poland
Get in touch
Andrzej has 13 years of experience as an executive coach. He specializes in change management, sales efficiency and coaching.
Before becoming a coach  Andrzej was Sales Manager for Procter & Gamble, then Head of Marketing and Sales team for Bristol-Myers Squibb in Poland.
Andrzej holds a master of economics degree from The School of Economics of Warsaw. He is certified coach in CTI at Paris Playground.