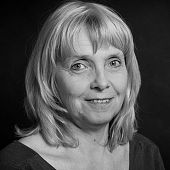 Agnès Conway
Senior Executive Coach
Paris, France
Get in touch
Before becoming a coach, Agnès worked in the HR department and then as DHR with the Danone Group for 17 years. In particular, she supported managers and their teams in their professional development in contexts of role transformation and evolution.
Agnès then chose to put her experience to use in a charitable organization of 4000 employees in the social sector (child protection), as director of human resources for 5 years.  While in this post, she took an interest in social-sector research concerning how we treat violence and stress.
Agnès was also the Training Director with Axa France.
Since 2011, she is a coach and consultant in the social, public, and semi-private sectors, as well as in CAC 40 companies. She co-founded and continues to manage a forum on ethical management.